How to set up the smoking area of the restaurant
Products and accessories to give your restaurant's smoking area the style and quality you've always been looking for.
On 16 January 2003, with the entry into force of Article 51 of Law No 3, Italy also introduced a ban on smoking in enclosed public places, except for special rooms for smokers. With this law, the architecture of bars, restaurants and pubs has fundamentally changed, offering open spaces almost everywhere, even in winter, that are accessible and comfortable all year round.
5 Tips for setting up the smoking area
Let's get to the point: a large percentage of customers who frequent a club smoke or are part of a smoking group. This means that most likely every 1-2 hours a group of people leaves the table to settle outside or in the designated smoking area –> Discover also how to choose outdoor tables for a restaurant!
The often underestimated smoking area must have no less than all other areas of the room: from chairs to tables, the care in the selection of accessories. Everything must point to a pleasant and inviting stay.
In the meantime, we assume that there is no shortage in any smoking area:
1. various seats (chairs, stools, benches) to welcome smokers and their friends
2. tables matching the chairs, high or low, on which the glasses can be placed
3. ashtrays or pots for the safe extinguishing of cigarettes
4. heating lamps for the coldest months of the year
5. Pompeian, pergolas or curtains for the repair of smokers in rainy weather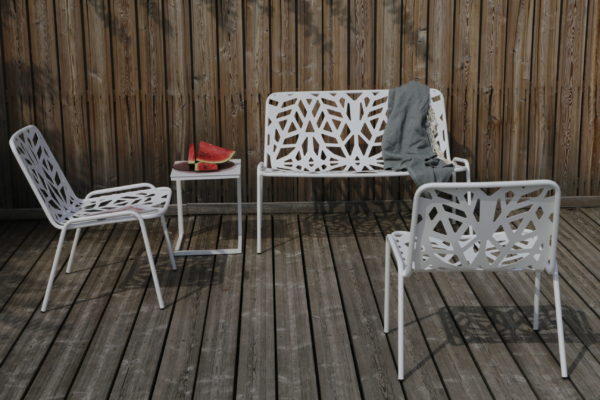 When the smoking area offers little space
When space is tight, it must be managed as well as possible. Especially through the use of heights. So it's ideal to opt for high stools and tables or counters in an American style, for a short hold, but stylish 😉
When the smoking area's nice and big
If, on the other hand, space is not a problem, the choice is more than large and focuses on the design and quality of the accessories chosen. What is important, however, is that the outdoor furniture chosen is made of materials that guarantee a long service life, possibly with a thick zinc coating on both the outside and inside of each sheet and tube profile.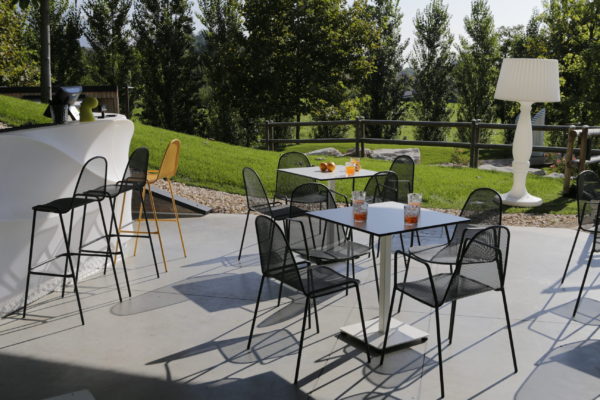 Discover our collections in Milan from 18 to 22 October 2019!
Discover many more suggestions for furnishing the exterior of a bar, restaurant, pub or any place and garden, private or public.

From 18 to 22 October 2019, RD Italia will be represented at the 41st edition of Host, the International of Professional Gastronomy Exhibition in Milan, with the best pieces from the catalogue and an exclusive novelty.