Furnishing the exterior of a restaurant: where to start?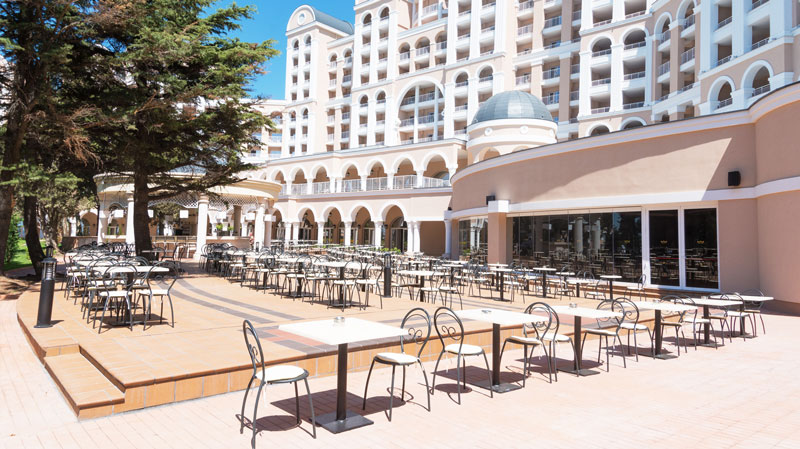 Summer is coming and with it comes also the desire to spend time outdoors to enjoy the sun and the good weather. Decorating the exterior of your restaurant becomes essential, because during summer months outdoor tables are particularly in demand and bring to many restaurant owners the best revenues of the year: don't miss the opportunity to offer an inviting and suggestive environment to your patrons.
We can't wait to enjoy breezy lunches, aperitifs at sunset, dinners under the stars or with the lights of the city. During this season, many customers will choose your business especially for your outdoor area – that is, the open air section equipped with tables and chairs, whether it is a garden, a terrace or a public concession.
If you have recently opened or want to renovate your space, here are some valuable tips on how to decorate the exterior of a restaurant..
Enhance the space
First of all, analyze your space to get the most out of it. The worst enemy of al fresco dining is the weather, therefore it is always necessary to think of coverings to protect from rain, wind or too much sun: these can be canopies, umbrellas, tents or gazebos.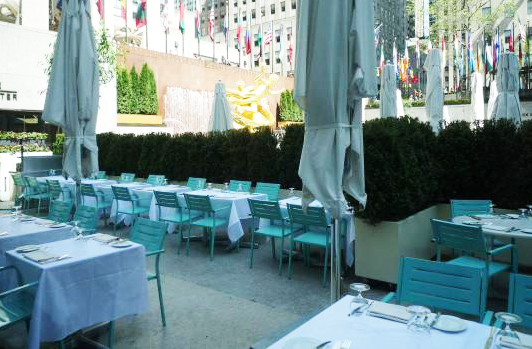 If you are planning an outdoor space that works even in winter, remember to consider thermal insulation and heating, while for hot summers you will certainly need an air conditioning system.
In general, outdoor areas on public ground are raised on platforms (made of wood or other materials) to maintain hygiene and a certain isolation. It is also recommended to use curtains, windows or anything else that protects from dust and chaos.
Choose the right pieces of furniture
Customers need to feel comfortable outdoors as much as they do indoors. The tables must be stable and solid, even if you choose light materials to move them as needed without much effort; in the same way, chairs must be comfortable, perhaps softened by cushions and outdoor fabrics. Metal is one of the most popular materials for tables and chairs, it's also very durable and flexible.
If the outside area of the restaurant faces the street, it is important to also prepare a presentation area that attracts customers, where the menu and maybe some typical dishes can be displayed.
Assert your style
The style of a restaurant is decisive in creating a characteristic and welcoming outdoor area. Starting from the shapes and colors of tables and chairs, choose evocative furniture to make the customer feel at ease and not as if he was just sitting along the street. Take advantage of elements such as panels and floral decorations to set the scene and create a unique atmosphere. The decor details must be organized with taste and without exaggerating, so as not to ruin harmony.
If you have to furnish a garden it is worth taking care of the lights. Discreet and dynamic lighting creates plasticity and union with the natural environment. Warm tones and moderate intensity avoid annoying the glare and do not ruin the charm of a starry night. By the way, even anti-reflective tablecloths and table decorations are a smart choice to avoid the reflections of the sun.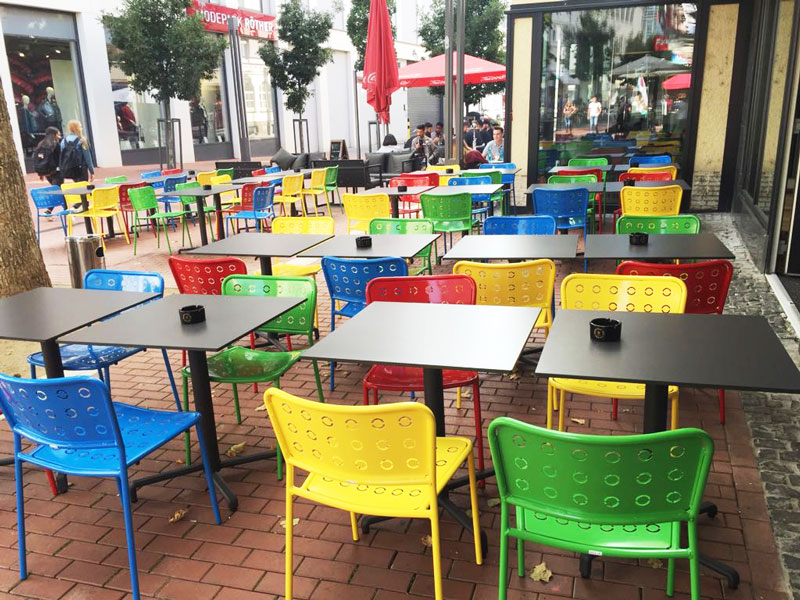 Each restaurant has its own outdoor space which for many reasons has unique and very different characteristics from those of other premises. Therefore, the most important thing is to come up with a tailor-made solution. RD Italia deals with special supplies, varying sizes and shapes according to customer needs and creating a service that adapts to every need.
Take a look at the contract projects we have already worked on and if you'd like to talk about your project, don't hesitate to call us or visit us.