We present the new Designer Metal Dividers
New essential and design accessories: the metal dividers with additional protection in Plexiglas, signed by RD Italia
After a very challenging period for our country and the whole world, Italy is preparing to gradually reopen bars, restaurants, hotels, clubs and other establishments dedicated to hospitality, tourism and welcoming people (with all due caution, of course).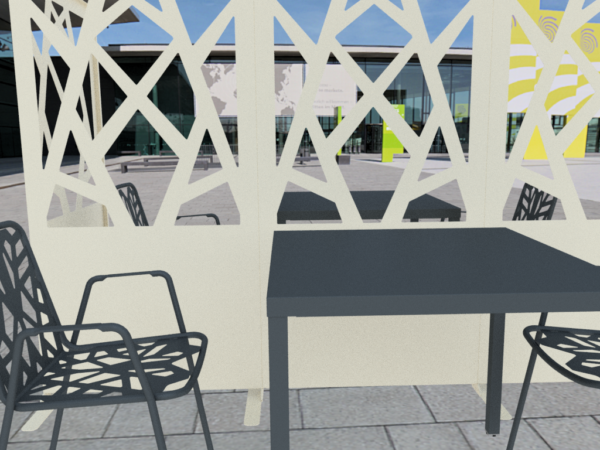 Our team has also decided to play its part in preventing infection with Covid-19 by inventing new protective devices necessary for the contract furtnitre world. As pointed out by the current regulations of our government, the phases of coexistence with the virus challenge us and will require us to ensure the maintenance of distances by special security dividers.
Based on this perceived need, we decided to manufacture the metal dividers with additional protection made of Plexiglas. In this way we hope to help the Italian and worldwide activities to offer safe and adequate services for the delicate moment in which we live. And at the same time we want to prove the flexibility of our production, which has always been an ally of non-standard situations.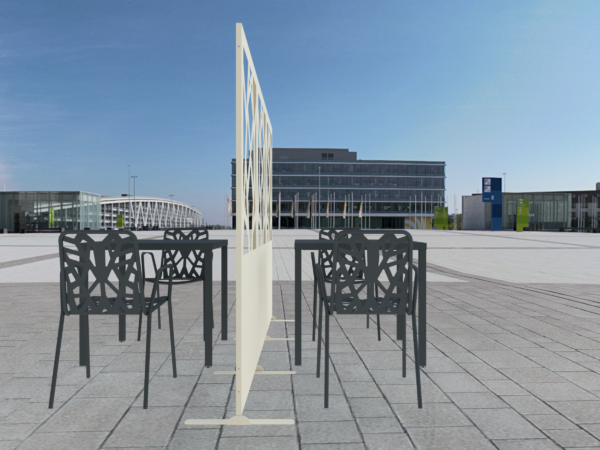 Necessary protective devices, but of the design
The metal dividers with additional protection made of Plexiglas are really fundamental in the next stages of life with the virus to protect the health and future of our country and the whole world.
We at RD Italia have also paid particular attention to the design of the dividers, making them a truly useful and indispensable furnishing accessory, but also pleasant to see it inside the rooms.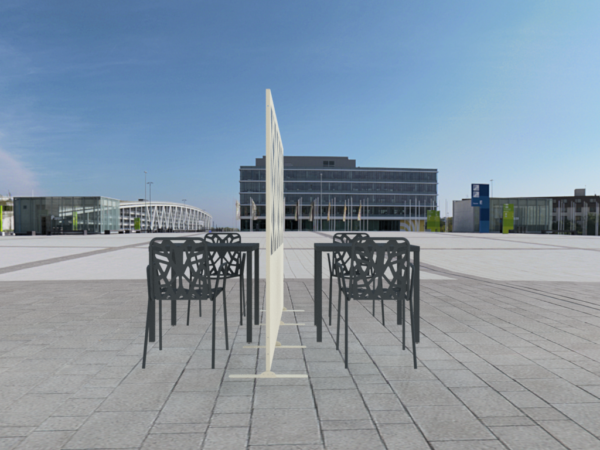 Safety first, in all phases of production
We would like to assure our customers that they can count on us to furnish their outdoor spaces for the summer season: RD Italia produces and dispatches the complements in full compliance with the regulations in force to protect the health and well-being of employees and customers.
We are scrupulously implementing all the precautions necessary to do our part in containing the contagion from Covid-19..