The challenge of small spaces: how to decorate the outdoor areas without sacrificing comfort and style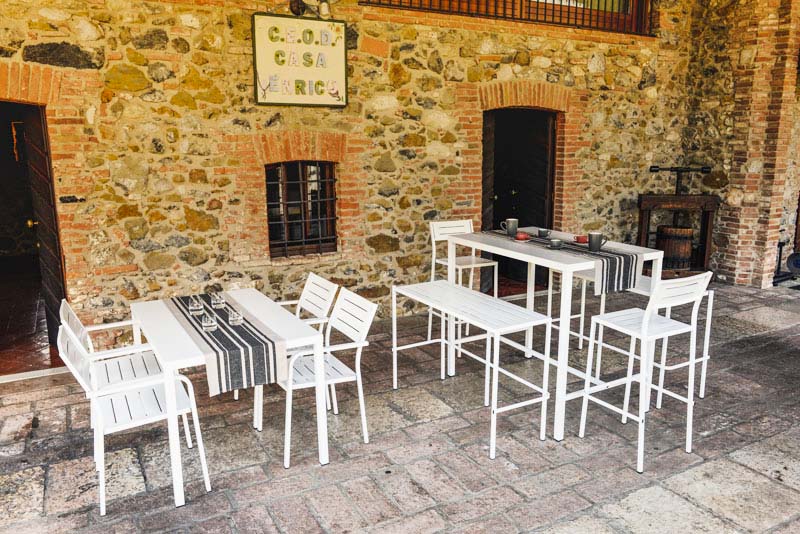 It's time to furnish the outdoors of your business. Finally you have taken the measurements, obtained the permits and you have carved out your space: it is not very big, but it is full of potential.
Do you want to make sure you get the most out of your project? Here are 5 tips to follow for a perfect open air space.
Pamper your customers
The promise of your outdoor space, whatever its size, is to give a moment of comfort to the customers. Not just seats and tables, the whole structure must be designed for this purpose. Stained glass windows and curtains make the area comfortable and bright, attracting passers-by while customers enjoy the view. Remember that it's very important to protect these spaces from the road that brings noise and dust, but without isolating them: in addition to using glass or screens you can also raise the external area on a platform.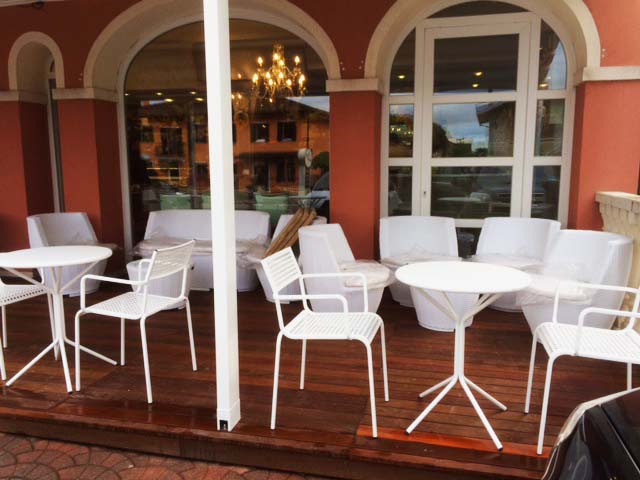 Solutions for every season
Not only to seek refuge from the heat: many customers appreciate the outdoors even in winter, to enjoy the view even in the cold season. If you don't have much space, it's probably because your business looks out on a street or a square, but you can definitely take advantage of this strength to attract passers-by. Thanks to heating or air conditioning systems, you can keep the temperature under control and benefit from your outdoor space all year round.
The perfect joint
Choosing the right pieces of furniture is a crucial moment. Compose your space with creativity: the pieces do not have to be all the same, instead try to choose modular and stackable tables and chairs. For example, small tables of different sizes can have one side always measuring the same (80×80 cm, 120×80, 60×80 ecc.), so you can easily compose the space however you like.
Remember that stools and tall tables offer comfort to more people than the low variants in the same size. Light and stackable furnishings are very comfortable if you need to store them indoors every night or at the end of the season. Don't worry about quality: even the lightest furnishings can be super resistant!
Follow your style
Furnishing a small space is a matter of ergonomics. Everything must be functional to occupy as little space as possible, but this does not mean you don't have space to play: use the need to be functional to push your creativity, for example with high chairs and by playing with the corners.
You already have before your eyes your most important inspiration: your interiors already have their own style, just follow it to create a comfortable, evocative and trendy outdoor space even in just a few square meters. If you have an ice cream parlor, your must are the benches, which have a modern and gritty style. As for color, white gives a country touch, black is synonym of design.
Clean the furnishings
Protecting outdoor areas is always a challenge, especially in confined spaces, where dust, sand, vapors and so on are added to the weather. The correct maintenance of your furniture is very important if you want to keep it beautiful and ensure it a long life.
RD Italia's, products, in galvanized metal, are designed to have an extremely durable and very high corrosion resistance. In addition, they are very fast and easy to clean: just rub them with a soft cloth, using a not too aggressive detergent.
With its many years of experience, RD Italia also offers a tailor-made service to meet every need. Would you like to have more tips? Then take a look at the trends for outdoor furniture.
And if it still isn't enough for you, write us or come visit us: we'll be happy to answer your questions.