The new catalog 2019 from RD Italia is here
For more than 30 years we've been designing solutions for gardens, houses, clubs and restaurants. We know the value of quality, our products are the result of continuous research to achieve the perfect balance between functionality and aesthetics. In the past year we experimented with different solutions, and now we are pleased to present them in our new 2019 catalog.
Especially in the area of lounge and personalization, we have introduced some innovations.
Our flagship product, Fancy Leaf, is expanding with a lounge line: the armchair and bench versions maintain a distinctive style combined with maximum comfort. In the lounge category there is also a garden pavilion and a small matching table to complete your oasis in the garden or by the pool.
As of this year, RD Italia offers an even greater possibility of personalization with the introduction of color inserts for chairs and tables of the Dorio line. Thanks to a colored seat insert and coordinated placemats, your furniture will be given extra features and an even more pronounced style.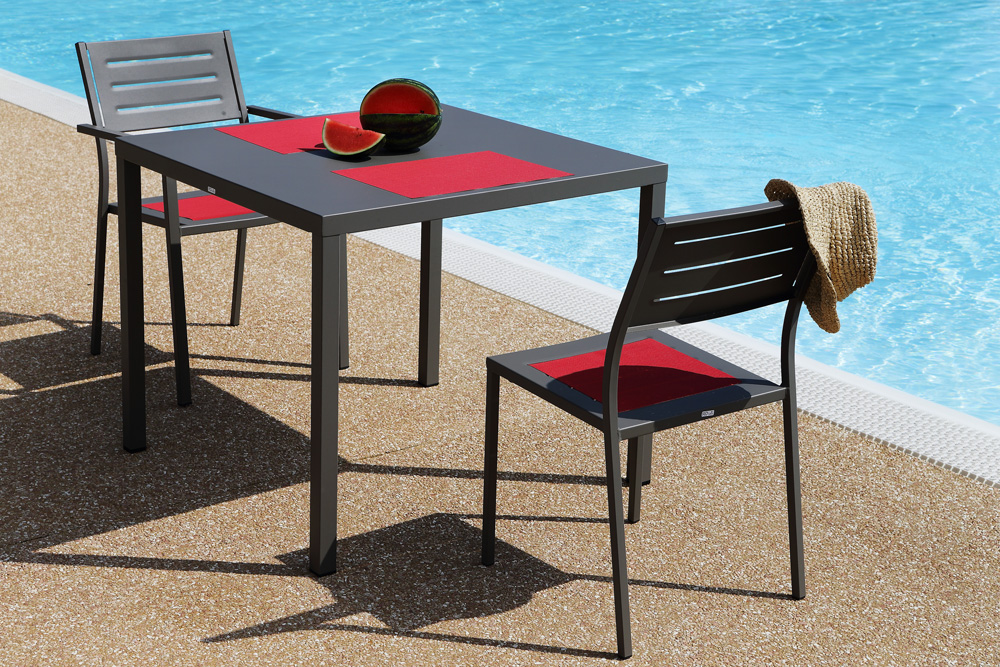 Discover the new catalog now and if you'd like more information, do not hesitate to contact us.